Search Engine Optimization (SEO)
We can help you increase your online visibility and reach more customers through effective Social Media marketing strategies. We use the latest tools and techniques to optimize your website for search engines, create engaging content and manage your online reputation.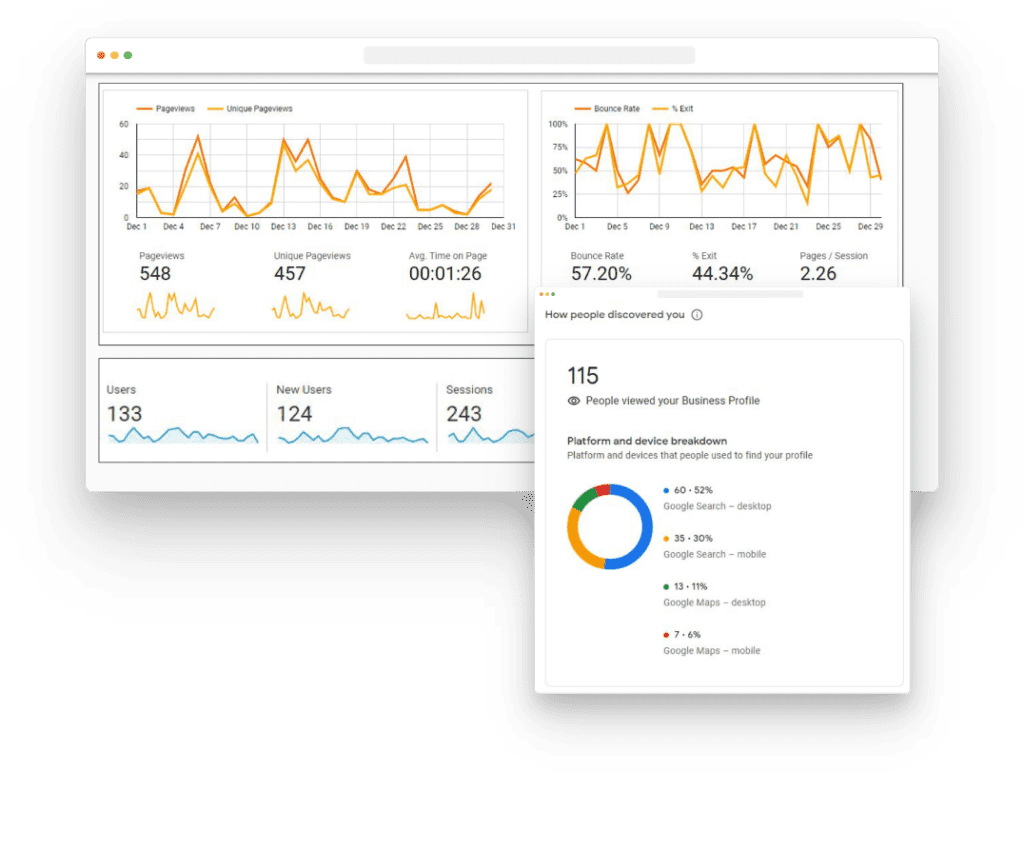 SEO & Page Optimization
We can improve your website's performance and user experience by applying SEO best practices and page optimization techniques. We can analyze your website's structure, speed, keywords, meta tags, links and more, and provide you with actionable recommendations to boost your ranking and conversions.
Google My Business
Google My Business (GMB) is a powerful tool for local SEO that can significantly boost your online presence and attract more customers to your business. With GMB, you can manage your business information and interact with customers across Google's search engine and maps. By verifying and optimizing your GMB listing, you can ensure that your business appears in relevant search results, including the coveted "local pack" results that display three businesses prominently on the first page of search results. GMB also allows you to post updates and promotions, respond to customer reviews, and gather insights into how customers are finding and engaging with your business. At Creantis World, we can help you set up and optimize your GMB listing to enhance your local SEO and drive more traffic to your website. Contact us today to learn more about how GMB can benefit your business.
page speed optimization
Page speed is crucial for SEO because slow-loading websites result in a high bounce rate and lower search engine rankings. Google has stated that page speed is a ranking factor, especially for mobile search. Slow-loading websites also negatively impact search engine crawlers, which can result in lower search engine rankings. To improve your SEO, optimize your website's page speed. We offer website optimization services to enhance your website's speed and performance, improve search engine rankings, and provide a better user experience.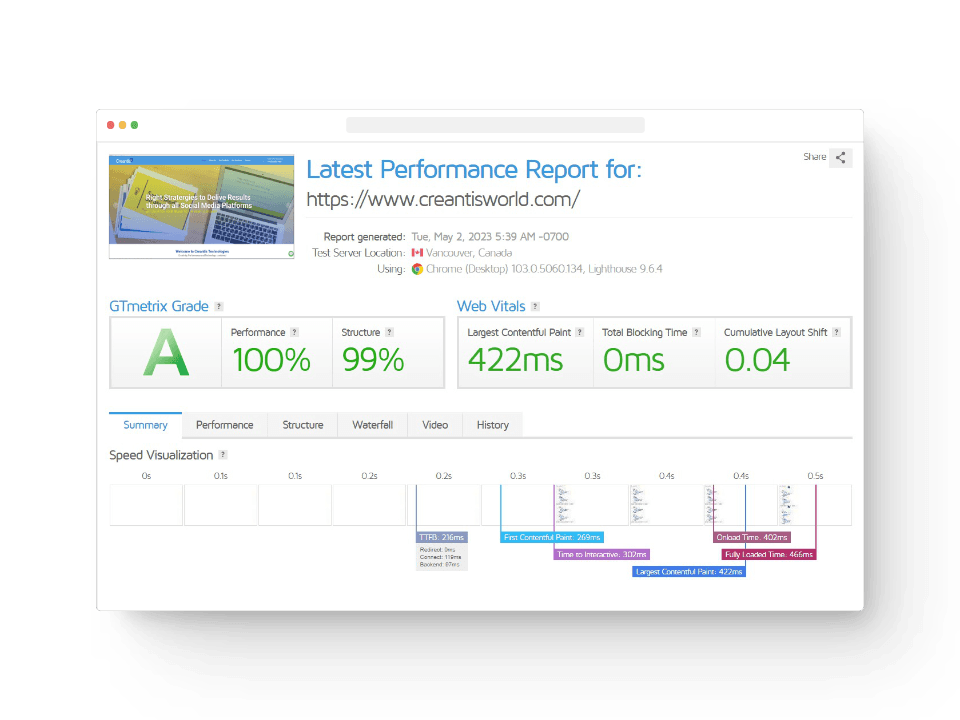 Ready to Grow Your Business?
Talk to us today and we will guid you with a personal touch