Assure Lawyers
Assure Lawyers is a property and commercial law firm located in Sydney. They selected Creantis to re-design their existing website, with a mobile-friendly design. The new website will also be optimized for SEO, for better ranking in search results.
Technologies Used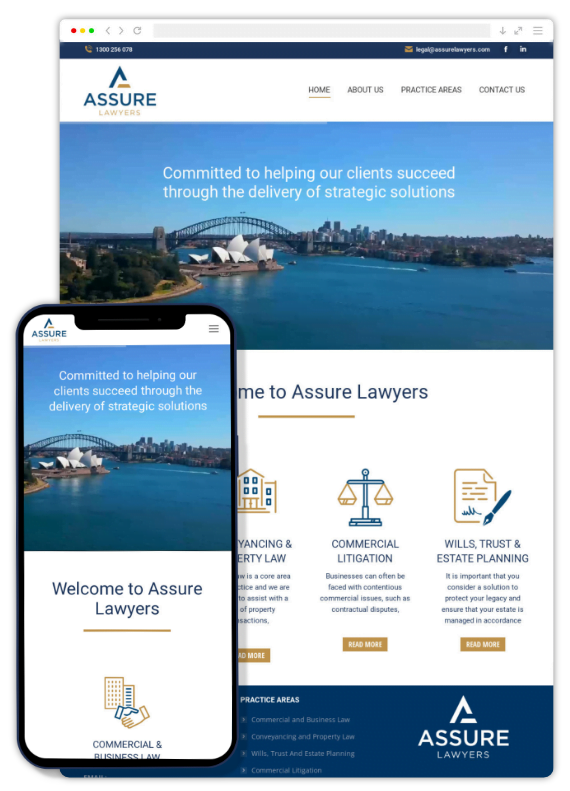 Creantis World redesigned the Assure Lawyers website using a responsive design, which means that it would automatically adjust to fit any screen size. The website was also optimized for SEO, and new content was added to the site
Results
The results of the project were very positive. The website's traffic increased by 40%, and leads increased by 15%. Assure Lawyers was very pleased with the results, and they were able to reach a wider audience with their services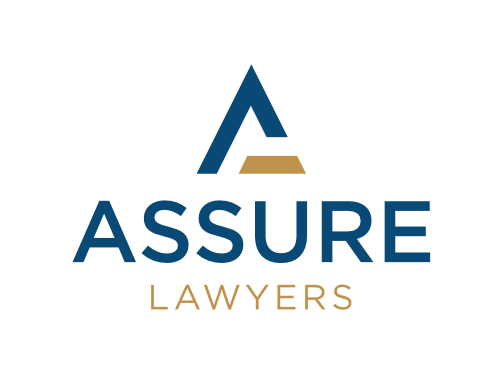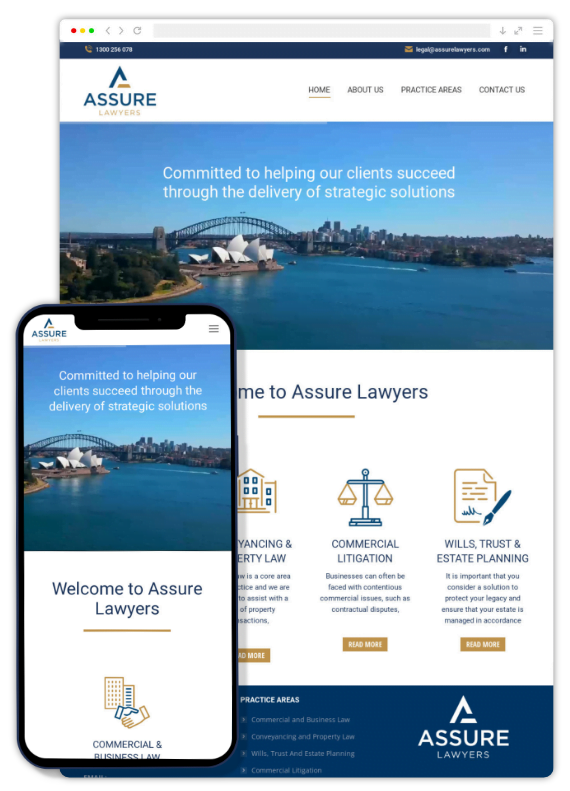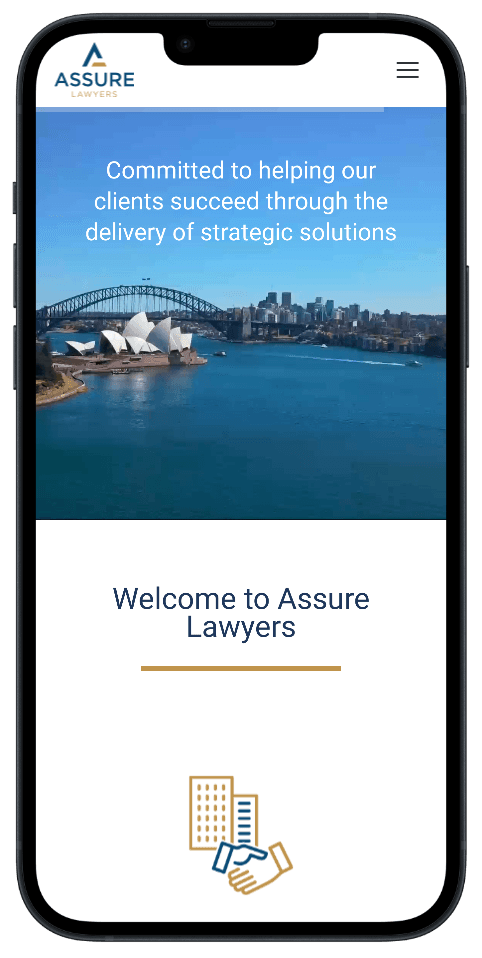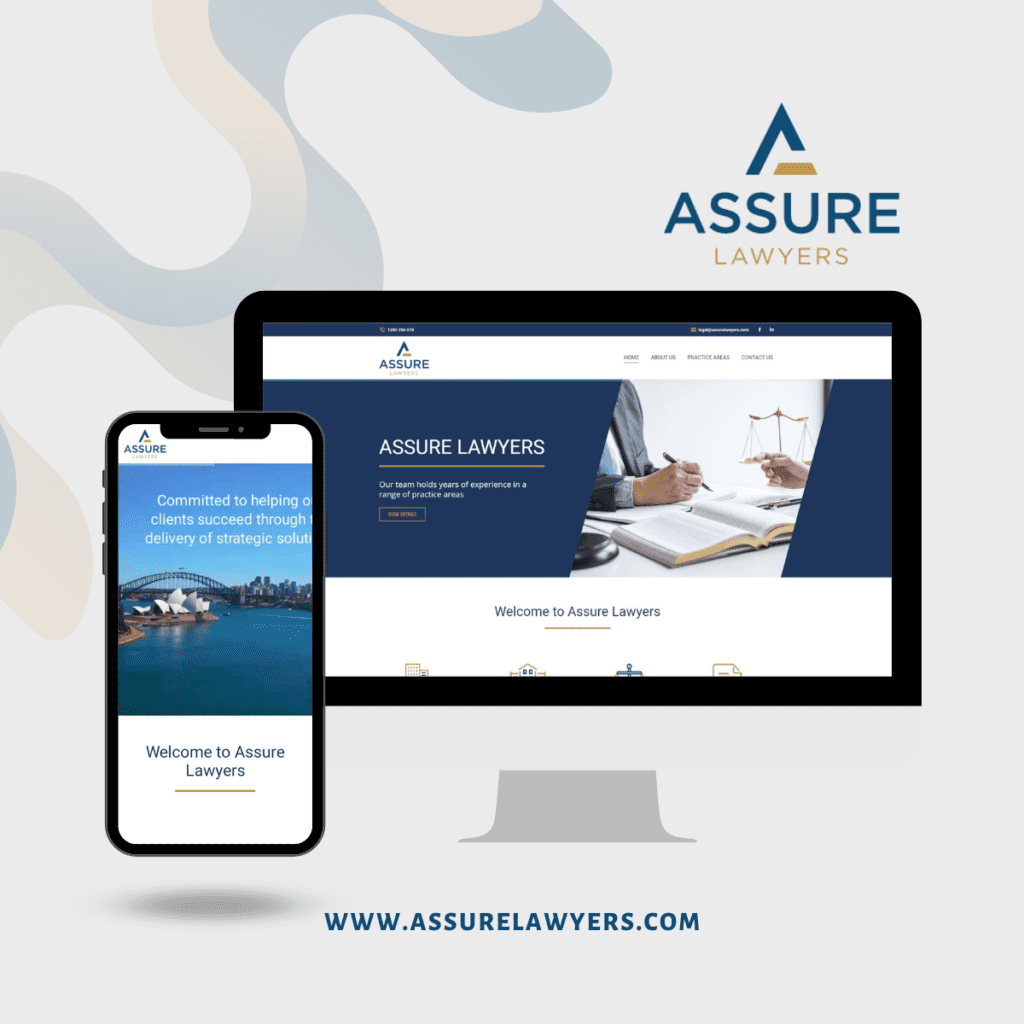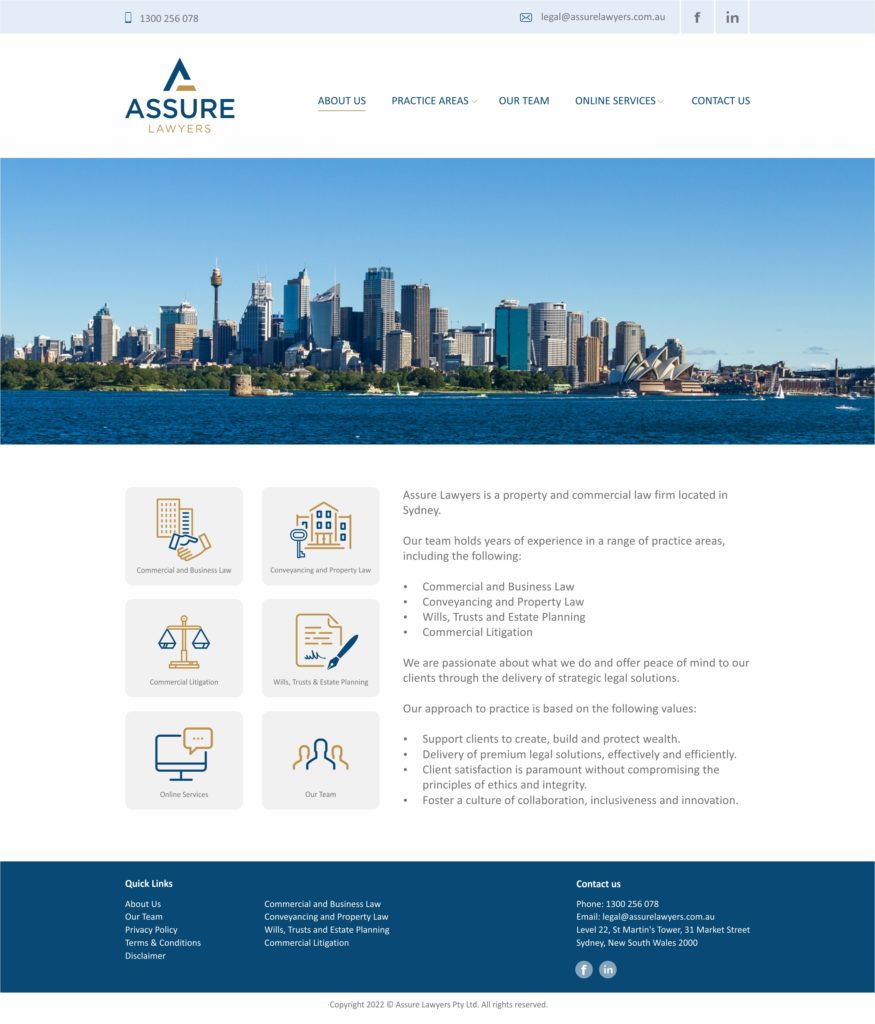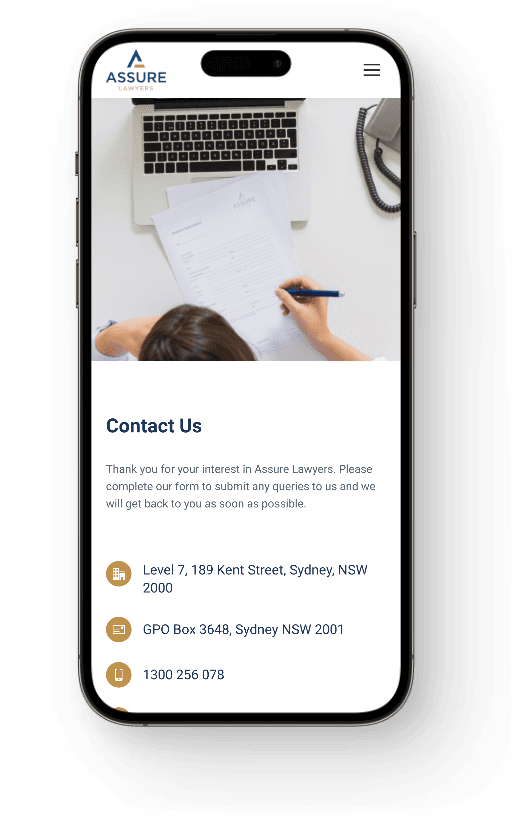 Ready to Grow Your Business?
Talk to us today and we will guid you with a personal touch