CMG
Capital Mortgage Group (CMG) is a mortgage brokerage firm that provides a wide range of mortgage products and services to Australian borrowers. CMG has a team of experienced and qualified mortgage brokers who are dedicated to helping borrowers find the best possible mortgage for their needs.
Technologies Used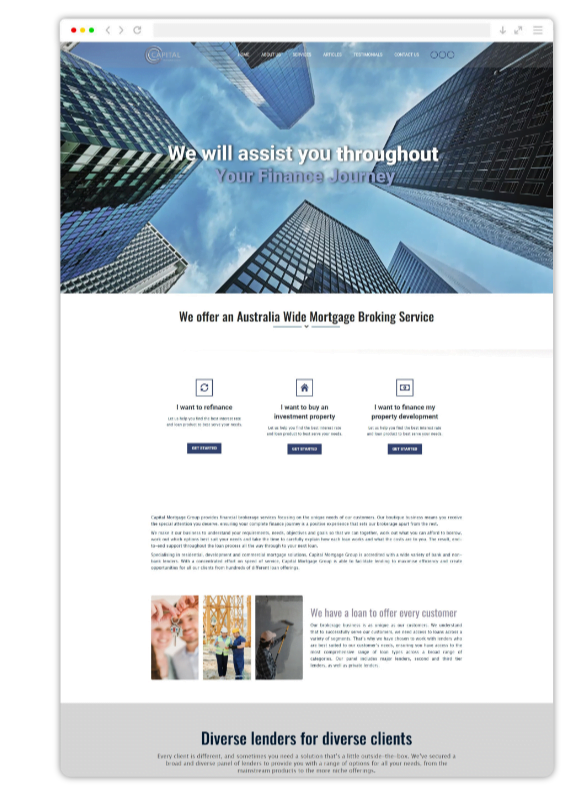 Solution
CMG decided to partner with Creantis World to help improve its digital marketing requirements.. We created  a comprehensive marketing plan for CMG that includes redesigning their existing website with a user friendly and mobile friendly  new website design. Search engine optimization (SEO) and Social media marketing strategy.
Results
As a result of the partnership with Creantis World, CMG saw a significant improvement in its marketing results. The company's website traffic increased by 50%, its brand awareness increased by 70%. CMG was able to track its marketing results more effectively, which allowed it to make better decisions about its marketing campaigns.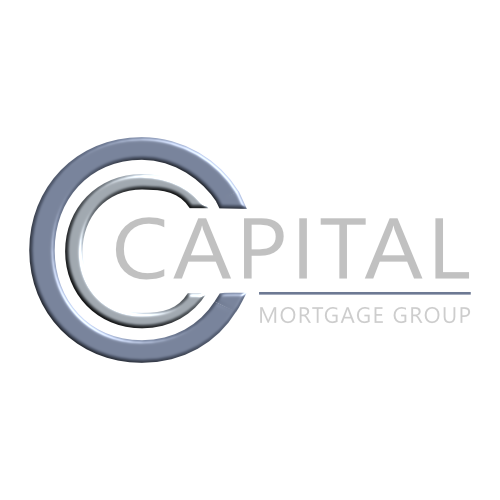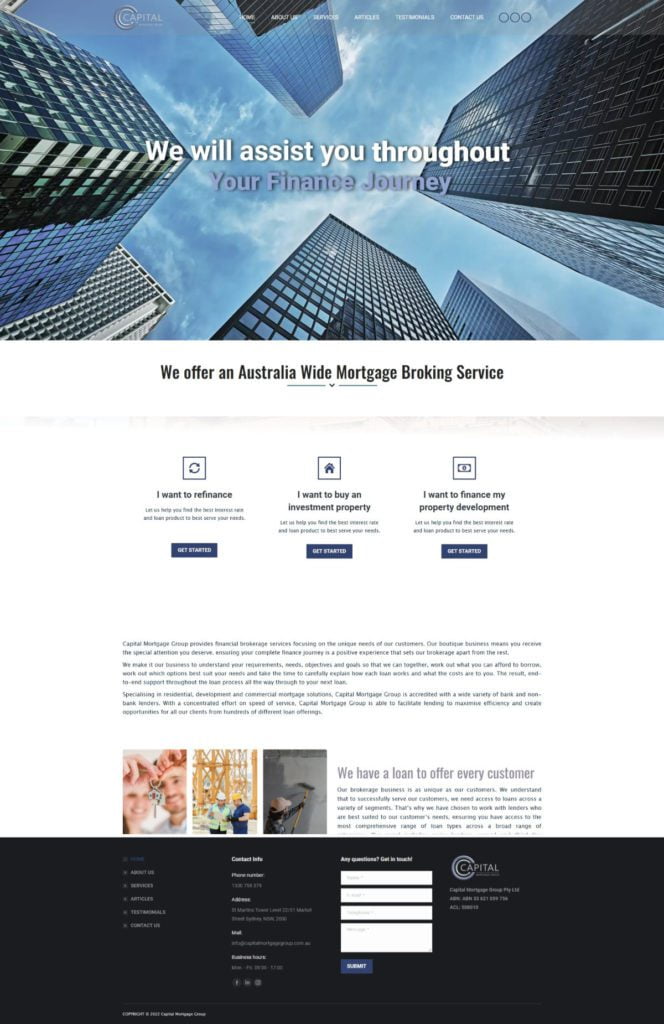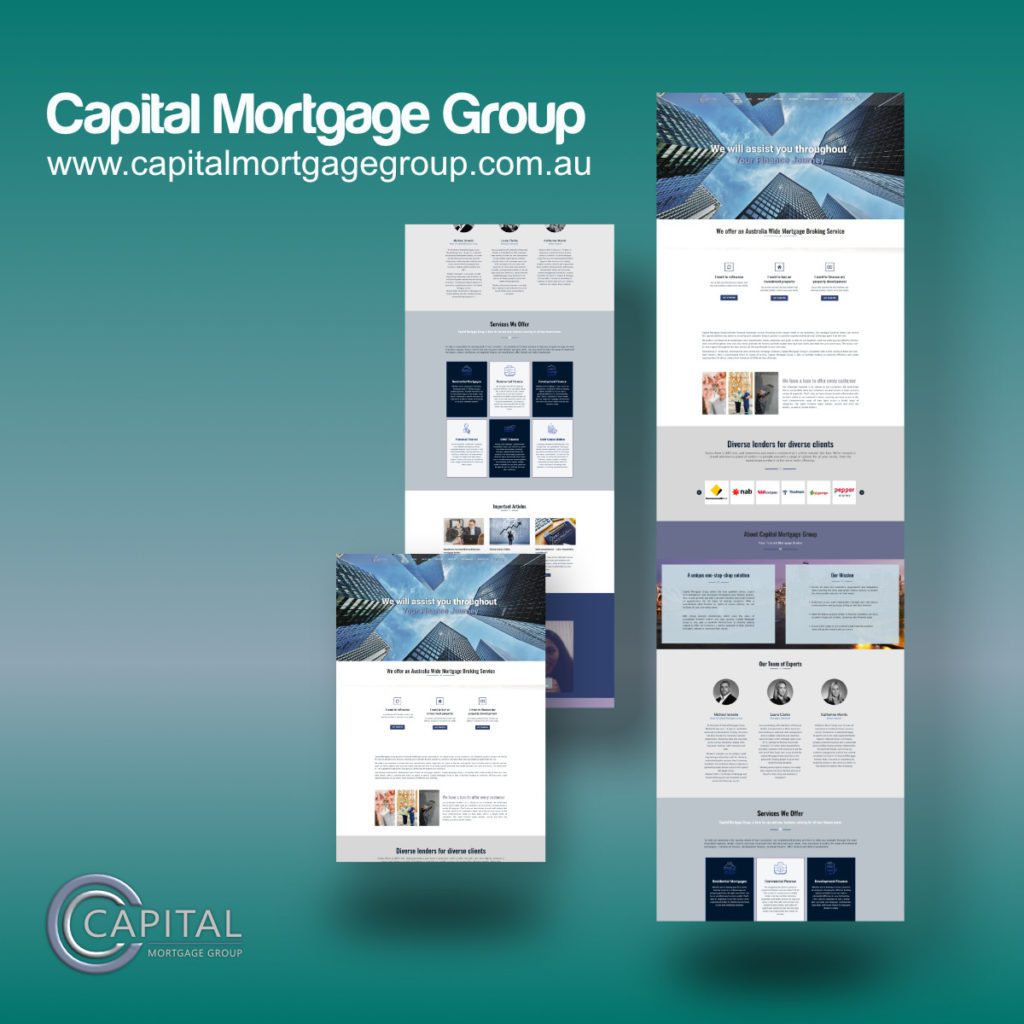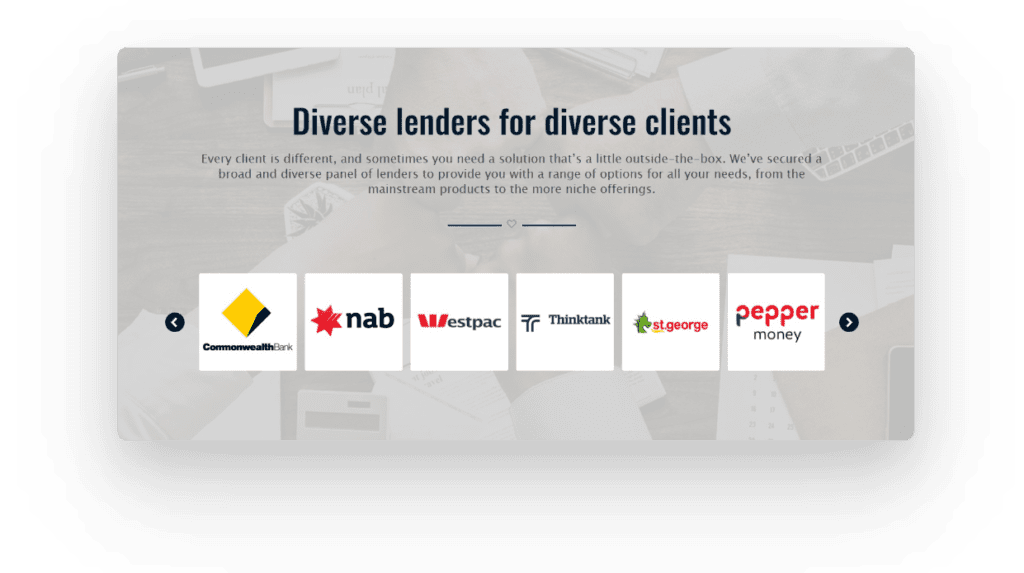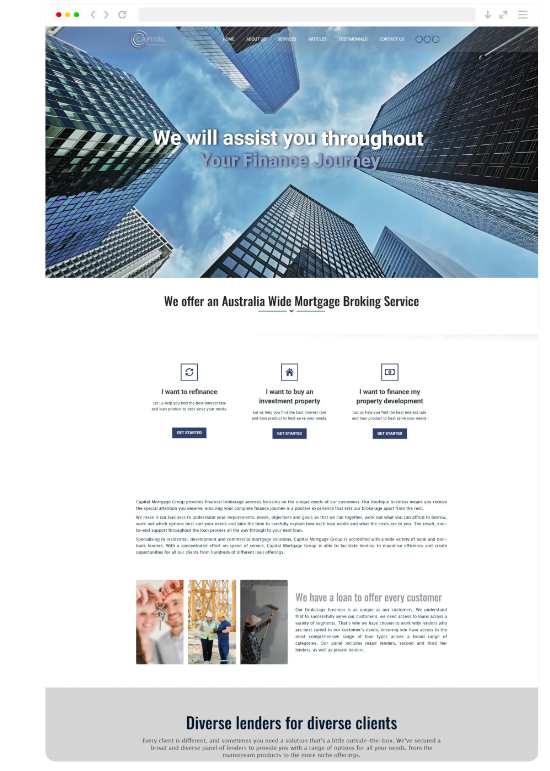 Ready to Grow Your Business?
Talk to us today and we will guid you with a personal touch